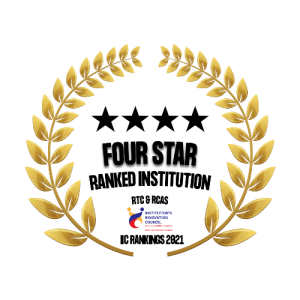 What makes "Engineering" different at Rathinam?
To conduct high-standard technical training with industry experts framed curriculum in specific domain with special focus on latest emerging technologies.
Core Placement related training is given for students
To develop an association between academia and industry for the benefit of the skill development of the students and faculties
To conduct Research and Development in related fields and spread the results of the R&D and other activities through the filling of 5 patents and transforming them into sustainable business proposals
To support creative and innovative proposals from faculties and students
To create a network of nearby institutes for mentoring support
We set educational standards with systems that match the best of theories, practices, discipline, and resources.
Career Guidance & Placement Cell
  Placement plays a vital role in sculpting up the career goals of the students. Every student in our campus is trained from the first year in the aspects of getting them 100% placed in tire one companies. Rathinam technical campus coaches the students and equips them to sharpen their skills for their betterment to achieve a secure placement in the dream companies. To add on in Placements we give outstanding training through our Center of excellence team where students get trained in state of art technologies like IOT, AI/ML, CCNA, solid works, block chain, 3D printing from the very beginning.
Training and placement cell organizes pre-placement training sessions to motivate the students in achieving greater results in their respective carrier. This platform also encourages the students to showcase their talents, skills, and achievements to the employers in the campus placement. This department also marshal workshops, company training programs, series of mock Group discussion and interview to recognize the flair of the students. The main motive is to groom the students to tackle the tough and challenging situations in the actual workplace. It also helps in encouraging them to develop self-confidence through frequent classes.
Our Alumni's are shining at