To be a leading and path breaking Institution in multi-disciplinary education, research and industry related development for meeting the challenges of a New India.
M1. Provide quality Engineering Education, Foster Research and Development, inculcate innovation in Engineering and Technology through state of the art infrastructure.
M2. Nurture young men and women capable of assuming leadership roles in the society for the betterment of the country.
M3. Collaborate with industry, government organizations and society for curriculum alignment and focused, relevant outreach activities.
Engineering +3 – First Ever New Approach Towards Teaching
Rathinam has come up with the concept of Engineering +3, the first and innovative concept introduced in Tamil Nadu to change the way engineering is inculcated. The idea is to train students with three additional supplementary programs besides their basic engineering education. This helps them be industry-ready and facilitate better placement opportunities.
What makes "Engineering" different in RTC?
We offer the concept of Engineering +3 (additional certifications) to make your process of learning engineering superior:
+1
Entrepreneurship Training from EDII (Entrepreneurship Development Institute of India), a center of excellence for entrepreneurship and innovation.
+2
We have partnered with "Texas Instruments" to provide you IOT & Embedded Systems programming exclusively for CSE, IT, ECE, and Bio-medical engineering departments. Besides this, we have also partnered with RAISE AIC to offer 3D Printing & Rapid Prototyping for mechanical engineering students.
+3
NSDC-Certified Big Data Training for CSE/IT students.
NSDC-Certified Robotic Programming Training for ECE & Bio-medical engineering students.
NSDC-Certified 3D Design & Visualisation Training (PRO-E/CATIA) for mechanical engineering students.
We set educational standards with systems that match the best of theories, practices, discipline, and resources.
Rathinam is a place where the smartest minds from diverse cultures come together to learn, explore, and improve the world.
Rathinam Technical Campus goes beyond the concept of academia and offers comprehensive support to students to pursue their innovative capability and create the model for future.
Rathinam Technopark
Rathinam Technopark is an IT park situated on the college campus, offering students the infrastructure to engage in hands-on training and industrial practices.
State-of-the-art Labs
Since the institute believes in a practical approach, the campus has an array of highly sophisticated labs to cater to all the needs of the students and help them innovate further in their respective subjects.
High-end Classrooms
The spacious classrooms are fitted with audio-visual and multimedia equipment to make pedagogy more interactive and engaging for the students.
Convention Center
Rathinam Techzone Auditorium serves as the perfect venue for events and special activities. It can accommodate more than 1000 people, helping us to promote and share common interests. The Auditorium features centralized air-conditioning systems with sound-proof set up, fully equipped with modern technology for any audio/video presentation. Rathinam Auditorium & Rathinam Convention Center can accommodate up to 500 and 200 people respectively.
We strongly believe that real-time learning experience is important and plays a key role in a student's career life. Keeping this in mind, Rathinam Technical Campus has partnered with different institutions for the growth and development of the students, which include.
Career Guidance & Placement Cell
Besides teaching, we prepare the students to embrace the industrial world. We guide every student in his or her final year and the ones who are a year ahead of graduating the academic year to explore career opportunities by inviting different companies for campus drives.
The placements are an outcome of systematic interaction with the industries and interminable career counselling for the students. Right from their initial academic year, students are counselled continuously with regards to their career options and aspirations.
The placement cell trains the students on group discussions, written test, PPT, and mock interviews.
Senior professors and experts guide the students on the placement procedures and help them to prepare their resume.
The experts and industry professionals guide the students on communication skills, technical skills, personality development, analytical skills, conceptual skills, attitude, and career-related knowledge.
Reinforcing Entrepreneurship at RTC
Rathinam Group is a pioneer in creating conducive space for innovation, startups, and entrepreneurship. Due its diligence towards innovation, it is one of the 35 institutes across India to be selected as the center for the first phase of ATAL Innovation Mission (2018). It has already launched several successful social startups like No Food Waste, Edudharma, City Sence, and Cipher Labs.
ATAL Incubation Centre (AIC) is an initiative under the ATAL Innovation Mission (AIM) of NITI AAYOG, which encourages and reinforces innovative startups by providing supporting amenities in terms of infrastructure, resources, and indisputable mentoring ecosystem.
Rathinam, with its existing formal tie-up with EDII (Govt. of India), is highly adept to provide entrepreneurship training to prospective incubates. Thanks to EDII's end-to-end backing in the form of training and support modules/curriculum/trainers. The young innovators at Rathinam receive the fruits of focused and foundational knowledge building during their entrepreneurial journey.
Amalgamating Academia and Entrepreneurship
Overall Entrepreneurial Development
End-to-End Amenities for Startup Ecosystem
Entrepreneurship Opportunities
Incubation Center for Budding Entrepreneurs
Offering Advanced Business Knowledge through Games & Seminars
Funding and Investment Knowledge
Our Alumni's are shining at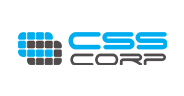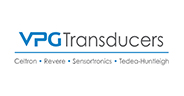 Rathinam has more than 40 years of experience in the field of education. We help nourish the minds of young generation to become the country's responsible and innovative citizens. We offer institutional industry connect and diversified exclusive programs to meet the industry requirements.
High-tech Labs
Being an industry embracing campus, we have high-end sophisticated labs to provide an advanced, working experience to students in their learning journey.
AICTE Approved
Rathinam Technical Campus is an institute, which is affiliated to Anna University and is accredited by AICTE, New Delhi.
Within The City Limit
Rathinam Group of Institutions is located within the city limit. The Podanur Railway station is just 3 kms away and the Ukkadam bus junction is only 4 kms away from the campus.
SEZ (Special Economic Zone)
Rathinam features a Special Economic Zone (SEZ in the campus and houses many IT Companies. This provides an opportunity for Jobs & Internships to students.
Part-time Job In Techno Park
Rathinam Technopark is an IT park, which is situated inside the college campus, helping students for real time industry exposure.
Modern Infrastructure
The campus is huge and is spread across 73+ acres of green environment. RTC has state-of-the-art infrastructure with modern facilities for students.
Life at RTC blends reflection and research, science with creativity, and intellect with athletic. Our students come from diverse locations and backgrounds, but there is one thing we all agree upon – we, together, create a kinetic and diverse community to make a better world to live in.
Campus Placement is arduous, and the competition is fierce. But even here at Rathinam college, the defining principle Confidence Without Attitude won out. We helped every one of us be as prepared as possible. Dream came true. I bagged the job through Campus Placements. Thanks to Rathinam college for changing lives!
"After my first week in Rathinam college, I knew I could achieve my desired goal - Software Engineer. Well, here I am!! All the hours of study and pen-pushing finally paid off and I'm satisfied with what I'm doing. I learned my life there!!! Thank you RCAS management, Professors and Lecturers."
"It has been wonderful 3 years at Rathinam College. Things could have been different if Rathinam College had not nurtured us in all respect, be it be developing a sense of leadership, to be innovative in our ideas, building our courage and sense to be in Corporate world, learning work ethics to name a few. Rathinam College have always guided and encouraged their student to take a right path on their own way. Thank you Rathinam College all the support."
"Where do I even start from? Should it be from the serenity of the college, or the friendly environment, or the loving nature of both students and staffs of the institution? Leaving home to study in somewhere was not an easy choice for me, but it was the wisest decision. You wanna learn hard, play, socialize, ever ready for the big future, RCAS has the right package for everyone."
The campus is filled with positive energy and exuberance. My first visit left me awestruck after looking at the infrastructure and maintenance of the college.The campus is full of limitless opportunities if you want to discover yourself. Besides that, this college gave me sweet memories, faithful friends and a sense of confidence to face the challenges and turbulence in life.
I am Dominic . After I joined Rathinam College for Bsc Visual Communication my practical knowledge has improved.. This institution is doing lot of things to do many works. I have got many appreciations as well. I am glad to be a student of this institution.
Done my B.E. Mechanical Engineering(2015-2019) at Rathinam technical campus. Placed at Taro pumps, TEXMO INDUSTRIES through college placements with good package. RTC having a friendly professors,best experience staffs and they were guiding me for my future. Learning options is very good when comparing to the other colleges. Extra activities is also there (sports & practical knowledge,etc). I have received such a caring like a father from RTC. Thanks to Rathinam College for changing my lives....